Prison is a term that often is used synonymous with punishment. People consider prisons to be awful places where inmates are forcibly confined and denied a variety of freedoms under the authority of the state. But, around the world some prisons are being moulded into correctional facilities rather than punishment and isolation places. They offer amenities to imitate life outside prison as inmates work towards rehabilitation.
Here the the top 10 most luxurious prisons in the world.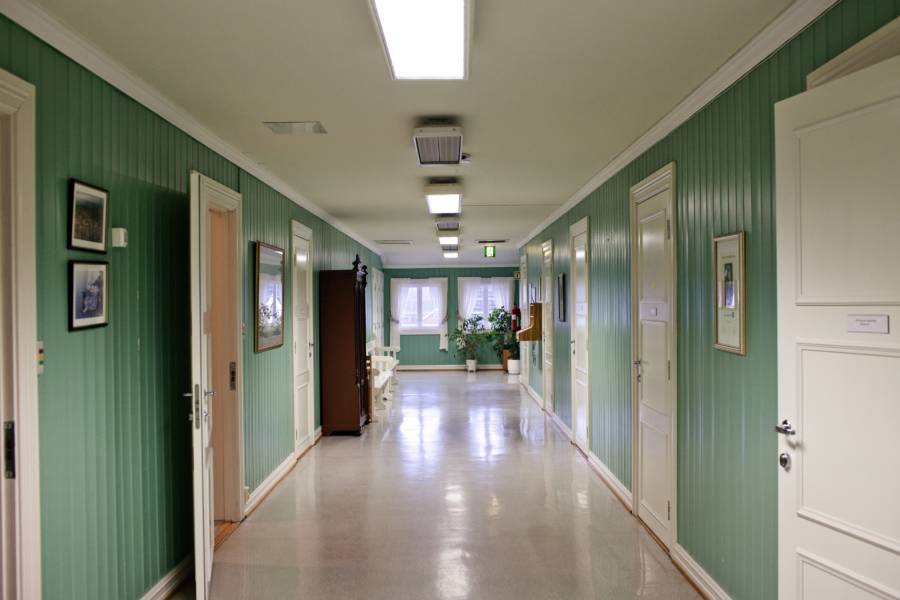 Bastøy Prison is a minimum-security prison on Bastøy Island, Norway, located in the Horten municipality about 75 kilometres (46 mi) south of Oslo. The prison is on a 2.6 square kilometre (1 sq mi) island and hosts 115 inmates. Once a prison colony for young boys, the facility is trying to become "the first ecological prison in the world". Inmates are housed in wooden cottages and work the prison farm. During their free time, inmates have access to horseback riding, fishing, tennis, and cross-country skiing. The only access to the prison is from a ferry that departs from Horten.
HMP Addiewell is a prison located near to the village of Addiewell in West Lothian, Scotland. HMP Addiewell is operated by a private company, Sodexo Justice Services and contracted to the Scottish Prison Service. The prison holds adult males who have been convicted as well as those being held on remand. The prison allocates each of its occupant inmates 40 hours each week for productive skill building. The main objective of HMP Addiewell prison is to help inmates easily transition back to civilian life more fulfilling and purposeful manner.
3. Otago Corrections Facility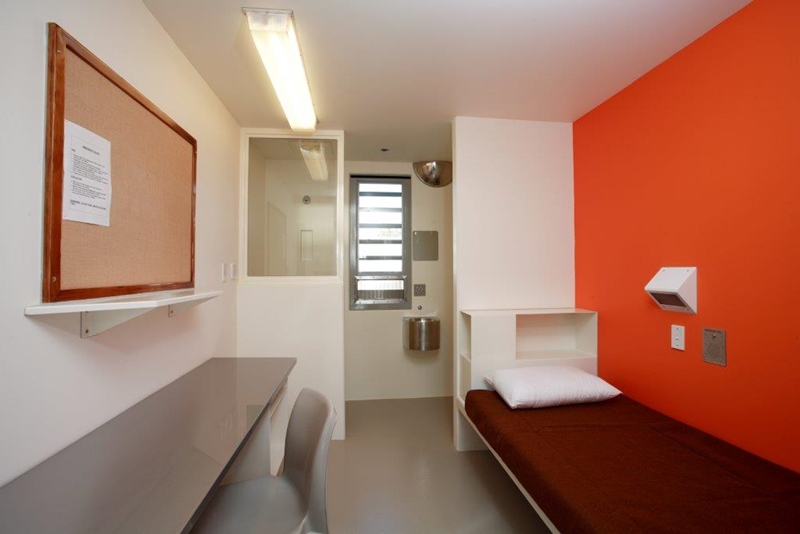 Otago Corrections Facility is located near Milton in the lower South Island, Milburn, New Zealand. Otago provides its inmates with comfortable rooms, and attributes great significance to change through skill building. Holding classes in light engineering, dairy farming and cooking among other things, including how to produce cell phones, microwaves and jammers.
The Justice Centre Leoben is a court and prison complex in Leoben in Styria, Austria. There are two inscriptions on the prison's perimeter: "All human beings are born free and equal in dignity and rights," and "All persons deprived of their liberty shall be treated with humanity and with respect for the inherent dignity of the human person." The prison gives each of its prisoners a single cell, with a private bathroom, and kitchenette, plus a TV. All that and their fully-equipped gym, basketball court and outdoor recreation area.
Aranjuez Prison is a prison located in Aranjuez, south of Madrid, Spain. This prison is called 'the premier prison for families'. It lets parents and children stay with their incarcerated family members. With Disney characters on the walls, a nursery, and a playground, the goal is to prevent kids from realizing, as long as possible, that their parent is behind bars.
HM Prison Berwyn is a £250 million Category C adult male prison in Wrexham County Borough, Wales. This correctional facility can hold up to 2,100 inmates who are called "men" instead of prisoners and guards knock first before entering their rooms. They are offered with laptops used to order meals for the whole week, arrange visits, and weekly shopping, and any other tasks connected to their studies. 
7. JVA Fuhlsbuettel Prison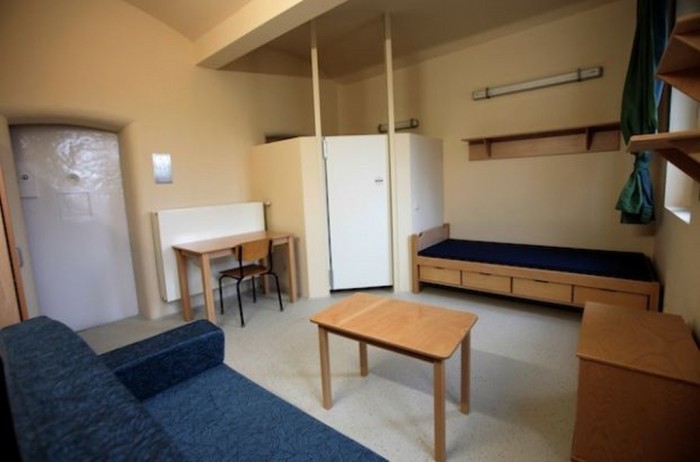 JVA Fuhlsbuettel Prison is a prison located in Hamburg, Germany. It has spacious cells that have beds, a couch and a private shower and toilet along with plentiful natural light. Among its many facilities, JVA Fuhlsbuettel provides its prisoners machines to do their laundry and access to conference, recording and recreation rooms. Inmates also receive three-square meals every day along with enjoying dances at the conference room. 
Sollentuna Prison is a prison located in Sollentuna, Sweden. It boasts of spacious triple-occupancy cells that include an attached bathroom. Ample facilities such as these allow the inmates to feel less like prisoners and more like university dorm-mates working together towards rehabilitation. It lets prisoners cook their own meals and spend large chunks of their day watching TV or using the weight room for exercise.
Halden Prison is a maximum-security prison in Halden, Norway. It has three main units and receives prisoners from all over the world, but has no conventional security devices. It was established in 2010 with a focus on rehabilitation; its design simulates life outside the prison. Among other activities, sports and music are available to the prisoners, who interact with the unarmed staff to create a sense of community. Praised for its humane conditions, every inmate enjoys comfortable quarters with relative privacy. Skill-building classes, a recording room stocked with TV shows, movies and video games, shooting hoops, a fully equipped gym and a musical recording facility are available to prisoners.
Pondok Bambu Prison is a women prison in East Jakarta, Indonesia. The facility is fully equipped with everything from air-conditioners and refrigerators to karaoke machines and nail salons. Beauty treatments and recreational classes are available to prisoners in this complex full of gardens and sculptures.